November 15, 2023
by Jason Caras, CEO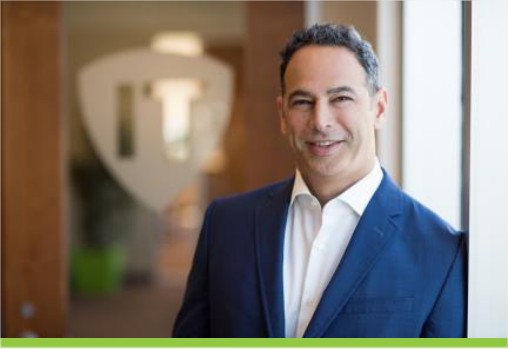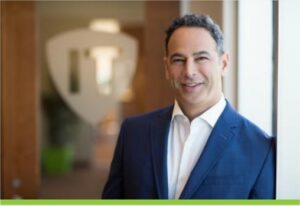 The digital revolution has radically altered the landscape of how businesses operate, and those that have not embraced this shift are finding themselves increasingly exposed to risks that threaten their very survival. IT Authorities is at the forefront of this revolution, helping companies of all sizes throughout North America adapt to the rapidly changing world of technology and cybersecurity.
It's no secret that the business world has undergone a digital metamorphosis. From the way we communicate to the manner in which we transact, every aspect of modern commerce has been touched by the hand of technological progress. This transformation has brought about immense opportunities for growth, innovation, and connectivity. However, it has also presented new challenges that organizations must address if they wish to thrive in this brave new world.
In recent years, the need for digital transformation and modernization of IT and cybersecurity systems has grown exponentially. Cyberthreats have become more sophisticated, more frequent, and more damaging. Today, even a single data breach can have devastating consequences for an organization, its reputation, and its bottom line.
The playing field has changed so dramatically that businesses must embrace digital transformation and modernization or risk losing everything. Today's cybercriminals are constantly evolving their tactics, exploiting new vulnerabilities, and taking advantage of outdated IT infrastructures. As a result, the traditional approach to cybersecurity is no longer sufficient. Organizations must take a proactive, holistic approach to their cybersecurity and IT systems.
This is where IT Authorities comes in. We understand the critical importance of staying ahead of the curve in this ever-evolving digital landscape. Our team of experts has performed countless modernization projects for companies of all sizes throughout North America. We help businesses replace outdated systems with cutting-edge technology, implement state-of-the-art security measures, and develop a comprehensive strategy for managing their IT and cybersecurity needs.
Microsoft has been a key partner in our mission to drive digital transformation. Microsoft's commitment to innovation and security has made them a leading force in the technology world, and their Microsoft 365 platform with Defender and advanced security features offers a robust suite of tools for businesses looking to modernize and secure their digital infrastructure. With features such as multi-factor authentication, advanced threat protection, and secure remote access, Microsoft 365 provides a powerful foundation for businesses to build upon.
In addition to providing top-tier technology solutions, IT Authorities also offers comprehensive services to help organizations maximize the value of their digital transformation. From strategic planning to implementation to ongoing support, we are with our clients every step of the way, ensuring that they can navigate the complexities of the digital landscape with confidence.
In conclusion, the need for digital transformation and modernization of IT and cybersecurity systems is more pressing than ever. The playing field has changed dramatically, and businesses that do not embrace this change risk losing everything. IT Authorities is here to help companies of all sizes stay ahead of the curve, adapt to the digital revolution, and safeguard their most valuable assets. We are your partners in navigating the digital world.
#ITAuthorities is a #WidePoint company.
For a financial customer, IT Authorities and our partner, CyberSafe Solutions, deployed comprehensive managed services and implemented real-time continuous security monitoring services on a tight deadline
For a financial customer, IT Authorities and our partner, CyberSafe Solutions, deployed comprehensive managed services and implemented real-time continuous security monitoring services on a tight deadline