Careers with IT Authorities
Unparalleled opportunities for growth in the world of technology.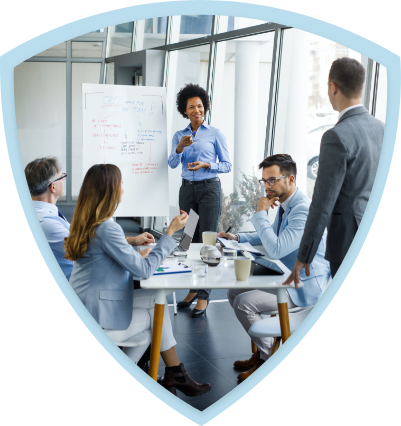 We expect a lot from our employees and we give a lot back. With us, you become part of a supportive team that succeeds and fails together. We recognize that every member is integral to our success. That's why we'll reward your contributions with job security, opportunities for growth, and fun team-building activities.
As part of the IT Authorities team, you'll experience what it's like to work at one of the best companies in Florida. Don't just take our word for it: We're ten-time winners of the Tampa Bay Business Journal's Best Places to Work and have been listed as the #1 Company to Work For in Florida by Florida Trend Magazine.
How we support your personal and
professional development
Because of IT Authorities' belief in recognizing when an employee achieves a goal or conquers a difficult problem, they have not only strengthened my confidence but encouraged me to better myself.
My experience here has been an enriching one. Everyone is more than welcoming and approachable, so working and asking for help comes easy. The more time I spend here, the more I see us growing together. I am grateful to be a part of this team.
On my first day at IT Authorities, I was greeted by everyone with a smile. I learned from the company culture that it was OK to make mistakes – it's a part of learning. I'm surrounded by genuine people, and for the first time I can honestly say I love my job!
IT Authorities has provided a very warm and welcoming environment for me and all employees. Healthy and positive growth permeates the company culture and is perhaps one of the biggest and best facets of the IT Authorities family!