October 13, 2023
by Jason Caras, CEO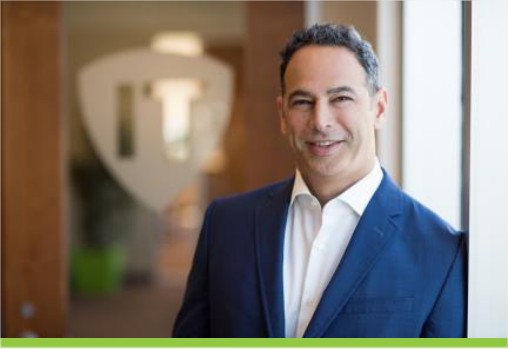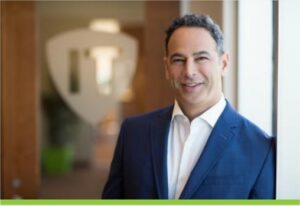 In the dynamic realm of IT support, two terms are frequently bandied about: Helpdesk and Service Desk. While they might seem synonymous at a glance, they serve distinct functions in the IT landscape. As a world-class managed service provider, we're here to demystify the differences.
Purpose and Scope

Helpdesk:  The primary goal of a helpdesk is to offer end-users solutions for ad hoc IT issues. It's essentially a go-to spot for troubleshooting and technical support, addressing immediate user concerns such as software glitches or hardware malfunctions.
Service Desk: On the other hand, a service desk is a broader concept, designed to manage a range of IT-related services. It not only resolves immediate issues but also manages service requests, keeps track of IT assets, ensures compliance with service level agreements (SLAs), and provides a comprehensive interface between users and the wider IT service management function.

Operational Model

Helpdesk: Typically reactive, a helpdesk responds when something breaks or when a user encounters a problem. It primarily emphasizes speed and first-contact resolution.
Service Desk: A service desk adopts a more proactive approach, seeking to prevent issues before they occur. It's an integral part of the ITIL (Information Technology Infrastructure Library) framework, aiming to align IT services with business needs.

Integration with Business

Helpdesk: Often operates in isolation, focusing solely on IT problems without a broader view of business operations.
Service Desk:  Views IT as an integral part of business operations. It works hand in hand with other departments, ensuring that IT services seamlessly integrate with and support overarching business goals.

Long-term vs. Short-term Vision

Helpdesk:  Prioritizes short-term fixes, ensuring users can get back to work quickly after encountering a glitch.
Service Desk:  While immediate fixes are essential, a service desk also focuses on long-term strategies. This might include regular system updates, user training, or recommendations for IT infrastructure enhancements.

In Conclusion:

While both helpdesks and service desks aim to offer stellar IT support, the scope and approach vary significantly. A helpdesk is more about quick fixes, while a service desk offers a comprehensive, strategic approach to IT support, ensuring that IT services align perfectly with business objectives. In an ever-evolving digital world, understanding these nuances can guide businesses in selecting the IT support structure that best suits their needs.

Drawing upon the distinctions between Helpdesks and Service Desks, it's clear that the latter provides a holistic approach to IT support, merging both immediate problem-solving and long-term strategic alignment. When you're seeking such comprehensive IT support, it's crucial to partner with a provider that boasts impeccable service statistics.

Why Choose IT Authorities?

ITIL Framework Expertise: Our service desk thrives under the reliable ITIL framework, ensuring adherence to industry best practices.
Dedicated US-Based Analysts: We prioritize clear communication, with all our analysts being US-based, English-speaking professionals.
Round-the-Clock Support: We're committed to addressing your IT needs 24/7/365, offering unwavering support.
Prompt Responses: Averaging an answer time of just 12 seconds, we ensure rapid solutions to your concerns.
First Call Excellence: With a remarkable first call resolution rate of 82%, we prioritize efficient and effective problem-solving.
Swift Service Calls: Our service interactions typically conclude within 12 minutes, reflecting our dedication to efficient service.

These exemplary metrics are a testament to our commitment to providing top-tier IT support. They also position us as one of the top managed service providers on a global scale.

If you're on the hunt for a world-class service desk that promises both prompt resolutions and strategic IT alignment,  IT Authorities  is the partner you've been seeking. Reach out to us today, and let's forge a future where your IT infrastructure works seamlessly in tandem with your business objectives.

#ITAuthorities is a #WidePoint company.
For a financial customer, IT Authorities and our partner, CyberSafe Solutions, deployed comprehensive managed services and implemented real-time continuous security monitoring services on a tight deadline
For a financial customer, IT Authorities and our partner, CyberSafe Solutions, deployed comprehensive managed services and implemented real-time continuous security monitoring services on a tight deadline