November 10, 2023
by Jason Caras, CEO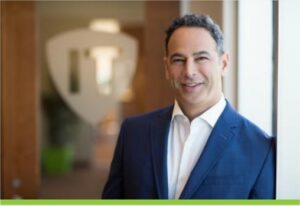 I recently co-hosted a dynamic cyber security webinar alongside Eric Rockwell, CEO of InovoIS. Our attendees were enlightened by the revelation that effective security solutions and their pricing are uniquely tailored to each business. I understand the complexity of cyber security can seem daunting, with its plethora of information and diverse solutions.
At IT Authorities, we're committed to simplifying this journey for you by crafting a personalized roadmap tailored to your business's specific needs.
During our engaging session, Eric presented alarming statistics about the prevalence of ransomware and highlighted the concerning trend of slow adoption of protective measures by businesses. Does this resonate with your experience? While I encourage a discussion with our team at IT Authorities, let's at least begin by exploring ransomware protection.
Understanding the breadth of ransomware protection before facing a real-time threat is crucial. Here's how it safeguards your business:
Data Preservation: Prevents the irreplaceable loss of crucial data and information.
Privacy Assurance: Keeps your personal or business data shielded from unauthorized exposure or sale.
Cost Savings: Evades the hefty expenses often associated with ransom payment to retrieve data.
Operational Continuity: Minimizes downtime, a common consequence of ransomware attacks, thus maintaining business flow.
Peace of Mind: Instills confidence and alleviates concerns about potential cyber threats.
Reputation Protection: Shields your company's image from the detrimental effects of a ransomware attack, ensuring continued customer trust.
Regulatory Compliance: Meets industry-specific security regulations, including ransomware defense mandates.
Broad-Spectrum Defense: Offers protection against a wide range of cyber threats, not just ransomware.
These protective measures are not just beneficial but essential for the resilience of your business. Missed the webinar? No problem! Catch it on YouTube and delve deeper into these insights. To extend this conversation and align your cyber security strategy with your business goals, I invite you to reach out to me.
Together, let's build a future where your cyber security seamlessly integrates with your business objectives.
#ITAuthorities is a #WidePoint company.
For a financial customer, IT Authorities and our partner, CyberSafe Solutions, deployed comprehensive managed services and implemented real-time continuous security monitoring services on a tight deadline
For a financial customer, IT Authorities and our partner, CyberSafe Solutions, deployed comprehensive managed services and implemented real-time continuous security monitoring services on a tight deadline