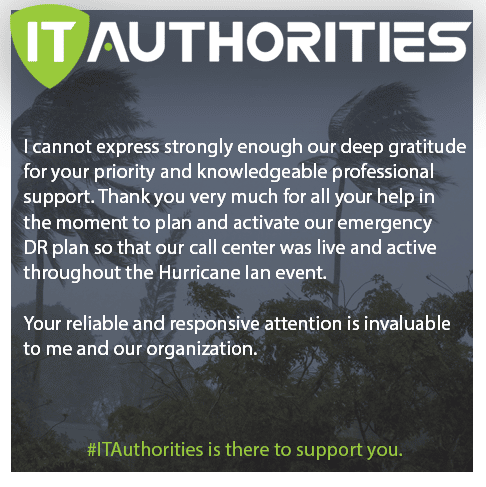 October 28, 2022 –
BCDR: A few weeks ago, Hurricane Ian was originally tracking towards the Tampa Bay area. Some of our customers were in the direct path of a Category 4 storm. Before, during and after the storm, our Professional Services team, along with our other support teams enacted BCDR plans for all of our affected customers. Although the hurricane changed course, our customers were able to migrate, move, or shift operations in order to protect their employees and their operations.
One of our customers submitted a lovely thank you note to our Professional Services team for helping them throughout the process and gave us permission to share their feedback.
Is your BCDR plan ready? Don't let unexpected weather, utility outages or other issues impact your business continuity. Contact us so we can help you create the right solutions for your business.
---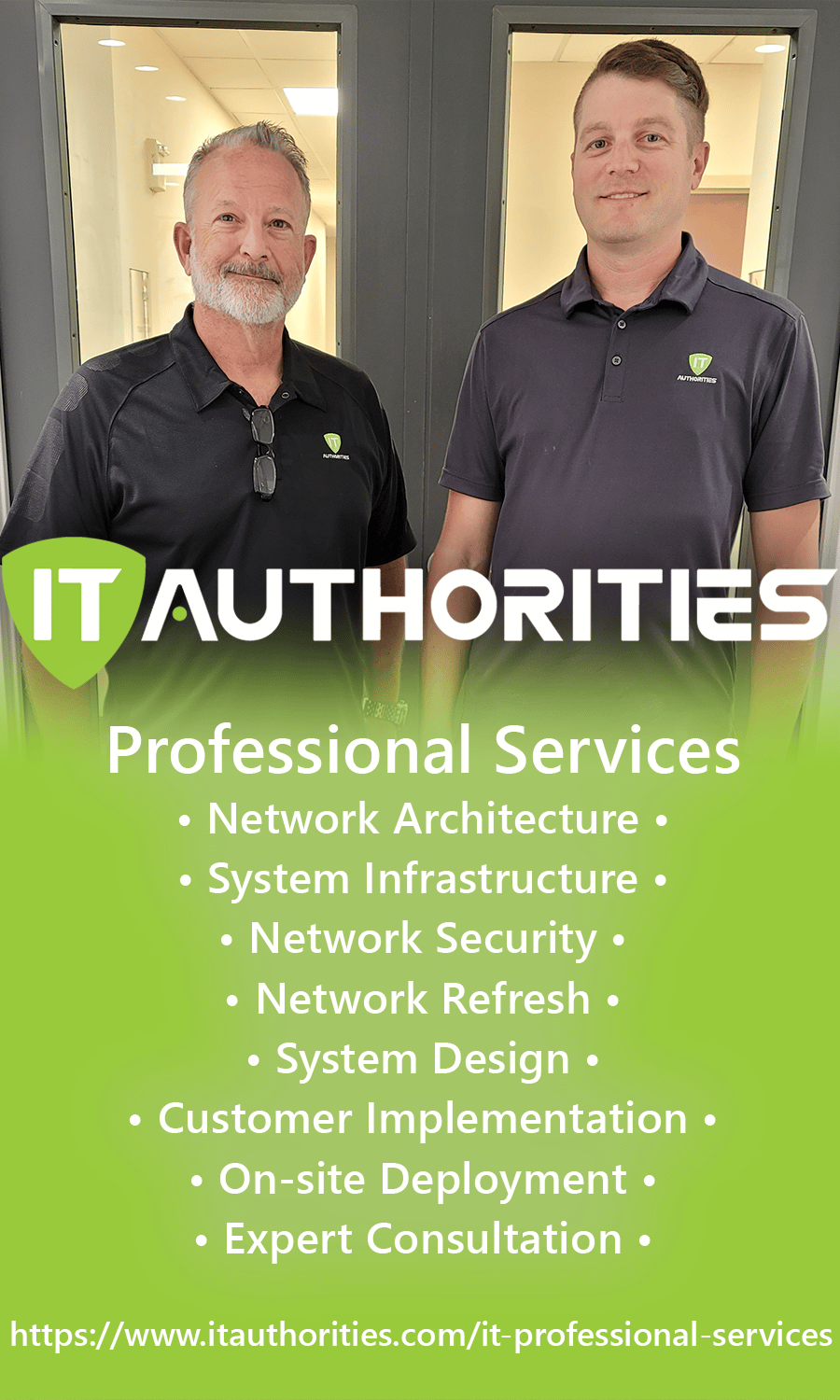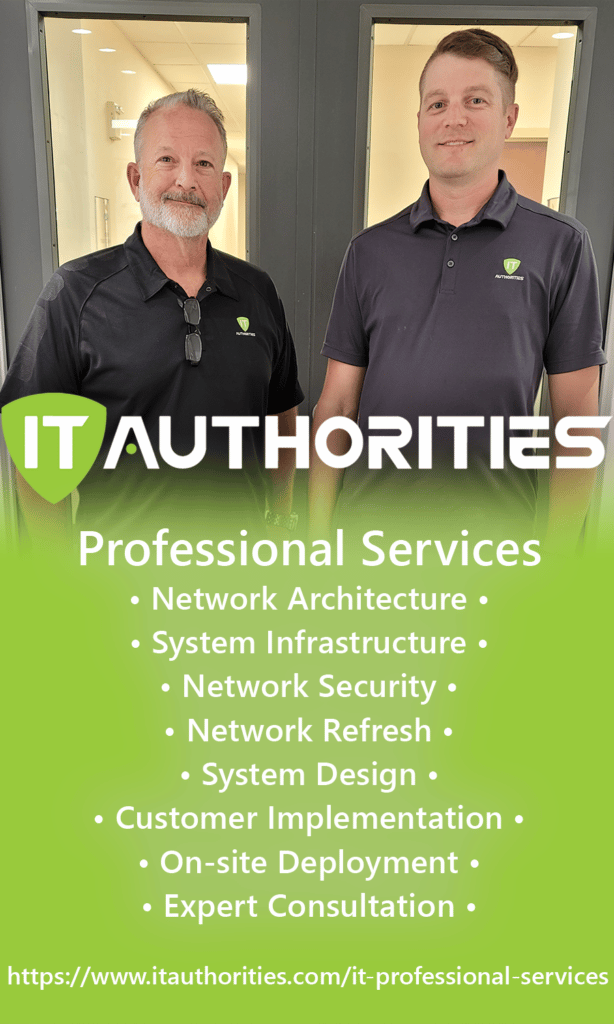 IT Authorities Professional Services customer projects include:
Network design, configuration, implementation and installation of new hardware and software.
Network architecture
System infrastructure
Network security and cyber security
Network refresh
On-site implementation and maintenance
Creating new environments to support hybrid, remote and in-person work spaces
Utilizing new hardware from Palo Alto and Cisco Meraki to support secure environments
Email migrations to O365
Cloud solutions migrating infrastructure and systems to Azure and AWS
Implementing Intune Best Practices
Implementing end-point security for today's mobile work force
Defining and Implementing Intune solutions (Microsoft Endpoint Manager)
To schedule an assessment of your network requirements, contact us.
About Our Professional Services Team: Modernize your infrastructure for a more agile, reliable, and stress-free workplace.
Since 2006, our technology service professionals have been simplifying IT with proven methodologies that reduce risk and delays. With our guidance, you'll be able to choose the right technologies according to your organization's budget and needs. Contact our team to start seeing tangible results that align with your business priorities.
#ProfessionalServices #NetworkArchitecture #ITANetworkProtection #Microsoft #ManagedServices
#ITAuthorities is a #WidePoint company.