Attack Surface Management
The IT Authorities' AI continuously monitors and protects your IT environment without increasing your workload.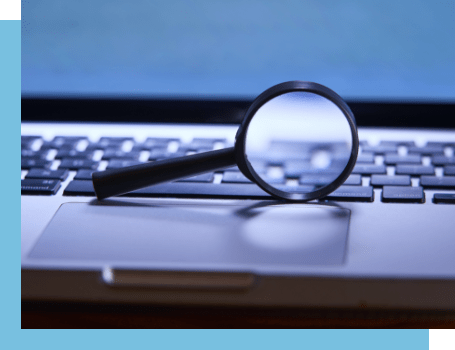 What is attack surface monitoring and intelligence?
Your organization's attack surface is the total combined vulnerabilities of your digital environment, including your cloud services, domains, and remote network connections. These are the points through which most cybersecurity attacks are launched to steal your data or insert malware.
Many organizations are effective at monitoring and securing their known attack surface; the threat lies in the ever-expanding unknown vulnerabilities facing most enterprises. It is these blind spots that create unmonitored security gaps – an attack surface that cyber criminals can exploit.
We can help you manage an expanding cyber attack surface.
As network infrastructure grows, so too do the connected applications, services, devices, and storage. Tracking and prioritizing the vulnerabilities they create is a time consuming challenge for any enterprise.
Our AI-powered Attack Surface Management identifies your most pressing exploitable weaknesses in real time and suggests the appropriate remediation. Using this intelligence, we'll inform your security teams or use our own to close these gaps and launch countermeasures.
Key benefits of our Attack Surface Management
Attack surfaces are areas of your organization that are vulnerable to criminal attack. Your digital attack surface is the total combined area of your organization's digital assets that is exposed to some form of hacking. These include your web services, cloud storage systems, and remote-access connections 
Your organization also has a physical attack surface. This is the combined vulnerabilities of your endpoint devices, including servers, computers, phones and tablets, networked printers, etc. These include improperly configured devices, improperly decommissioned devices, and unauthorized devices accessing your network. For monitoring and defense of your physical attack surface, we recommend our Endpoint Manager service. 
Our service provides monitoring, detection, and reporting for your security weaknesses associated with your domains, websites, web applications, cloud storage, SSL certificates, and public code repositories.
As a standalone service, it reduces your attack surface by continuously detecting and prioritizing vulnerabilities and threats, and proposing countermeasures. It also provides rich intelligence into your digital environment and assets, enabling you to more effectively assess risks and plan accordingly.
Integrated into our Intelligent SOC service, it forms the foundation of a comprehensive, proactive cybersecurity detection and response platform.
It is easy to adopt our Attack Surface Management service.